Ed Krout
Phat Planet's studio manager, is a contemporary keyboardist; producer and musical director, with a soulful jazzy touch which pervades his many styles of performing and productions. Ed has been in the recording industry for over 25 years. His accomplishments include: International touring with the blues great "Yvonne Jackson". Arranging and scoring cabaret shows for Shelly Burch (Broadway and TV soap star) with Martin Charnin, (composer of Annie). Music-directed a stage production of "Peter Pan", and was producer for Zenith Records (UK) in 2006 with "Toscha Comeaux", R&B/jazz artist. He is currently Irene Cara's production manager. He has produced, played on, and supervised countless productions of Jazz, Blues, R&B and other genres. With such a wide range of experience behind him, Ed brings an extraordinarily unique quality to Phat Planet Studios, and to all of his other musical endeavors; Including the underlying desire to create and record quality music that emanates from the heart.
Contact Ed Krout: edkrout@phatplanetstudios.com
Aaron Gandia
Aaron Gandia is Phat Planet Studios' Chief Engineer. Aaron has extensive experience in pro mixing on large-format analog consoles. It is this experience and his solid technical knowledge of multiple digital audio workstations that facilitated him to define his own mixing and mastering style across all genres of music.
Contact Aaron Gandia: aaron@phatplanetstudios.com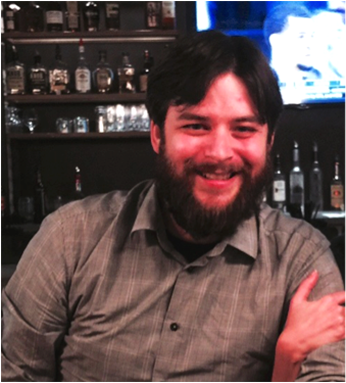 Pete Lutringer
Pete Lutringer has been a part of the Phat Planet team since 2009 and has worked on countless projects spanning multiple genres, from opera style vocals to pop singles to rap albums. A lifelong musician, Pete brings his musicality and recording experience to each session, with a focus on capturing the best performance possible from every client. Also a member of Orlando's thriving local music scene, Pete has been playing in multiple local rock bands since 2005.
Contact Pete Lutringer: pete@phatplanetstudios.com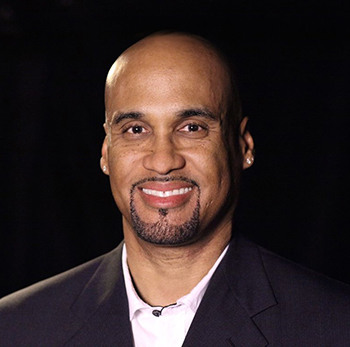 Robert Wawoe
Robert Wawoe boasts an impressive track record in mixing and mastering works, with more than 15 years of audio mixing and mastering experience. He has mixed and mastered projects across virtually every style of music. Being both a musician and a producer, Robert brings a very musical approach to his mixing and mastering skills. It is this unique combination of technical expertise and creativity that makes him a very sought after mix and mastering engineer world-wide.
Contact Robert Wawoe: robert@phatplanetstudios.com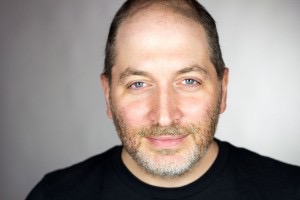 Brian Boland
Brian Boland is a producer/engineer with twenty years of studio experience behind him.  Starting out at William Paterson College, he learned the art of recording from exceptional teachers including Bob Both (James Brown).  After college, he was lucky enough to start his career at the legendary Greene Street Recording NYC (Run-DMC, Public Enemy, Ice Cube, Pete Rock, Dave Matthews, George Benson, Beastie Boys…)  His band Elwood, was signed to Palm Pictures in 2000 by Chris Blackwell and had success with their cover of "Sundown" by Gordon Lightfoot reaching the Billboard charts. In 2004, Brian moved to Los Angeles where he began freelancing at various studios in LA, Detroit, Seattle, and Philadelphia. Brian continued his many personal projects working and playing bass with Shadow Rewind, Baby Stone (Sly Stone's daughter), Dave Krusen (Pearl Jam), and countless others. He also worked at Windmark Recording in Santa Monica, (formerly Jimmy Jam and Terry Lewis' Flight Tyme) where he was able to work on many major label writing camps engineering,and assisting some of the worlds top artists and producers in the urban world, including Timbaland, Macy Gray, Rihanna, Y.G., Mary J. Blige, DJ Mustard, Big Krit, Sha Money XL and many more.
Please feel free to get in contact at info@phatplanetstudios.com.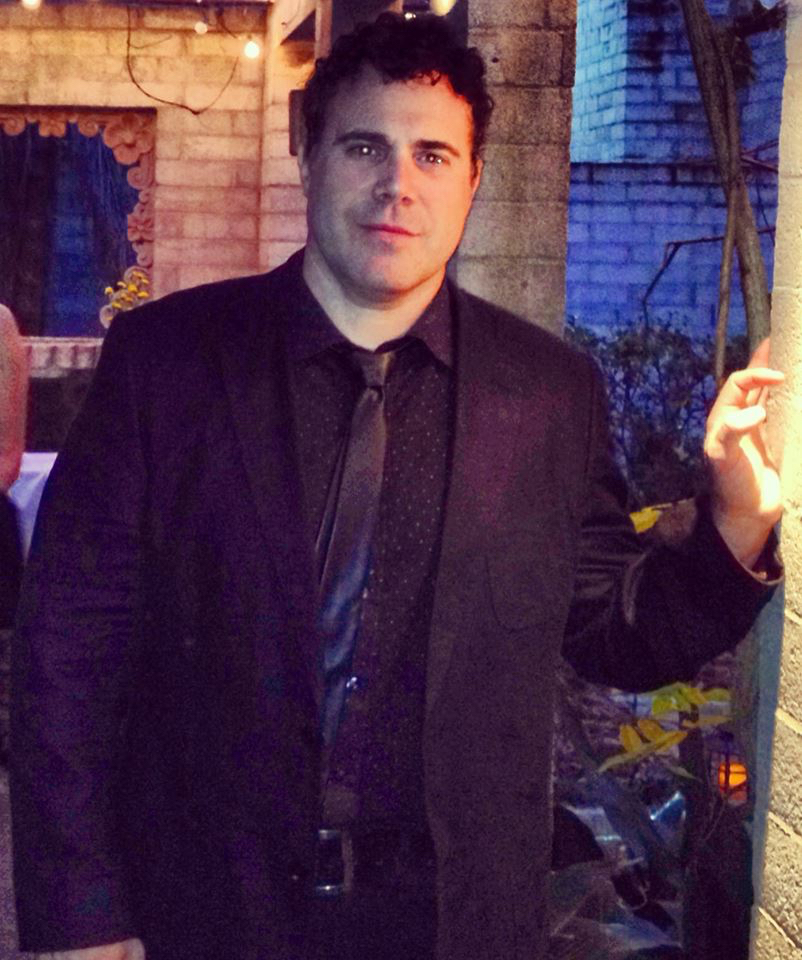 Michael D. Kniseley
Michael D. Kniseley As Director of the A&R department Michael and his staff guide studio clients through the process of pre-production, release planning and studio preparation to ultimately capture a recording for an intended use. This is specifically done with the artist's vision in mind, and Michael's team believes that achieving this 'vision' is the most important element of any session.
Contact Michael Kniseley: michael@phatplanetstudios.com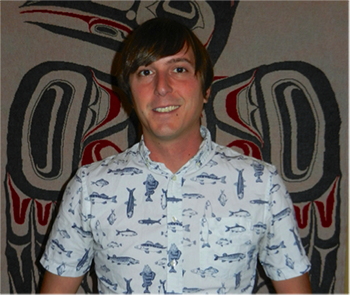 Matt Kamm
Matt Kamm has a long history in recording arts, media production, and artist development. By the age of 16, he was producing records and performing regularly with multiple acts in the Orlando area. Making a name with his unique take on alternative-pop, Matt has managed to book, promote, and perform at venues all across the country. Opening for acts such as Jane's Addiction, R. Stevie Moore, Surfer Blood and Machinedrum, he has also taken part in SXSW, CMJ and numerous national festivals. Matt works with artists of all different genres to create something truly original. His work has appeared in Huffington Post, Impose Magazine, and BrooklynVegan to name a few. Some of his A&R artist credits include The Wendigo, REDWAX, and Celso.
Contact Matt Kamm: kamm@phatplanetstudios.com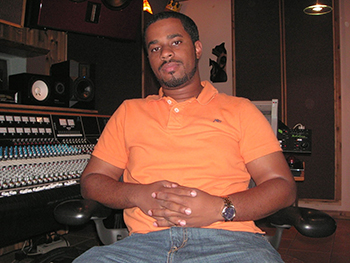 Elliot Glenn
Elliot Glenn is one of the younger, newer engineers of the Phat Planet family, bringing fresh insight into modern production. After graduating from Full Sail in 2012, he was able to land an internship with the company and graduate to assistant engineer status by the end of the year. Elliot is also a versatile drummer that regularly gigs around central Florida. His vast musical interests allow him to be a great asset for many genres of music for recording artists. Some of Elliot's artist credits include Fernando Varela , Jamario "J Lew" Lewis, John DePaola, and Daniel Maloney.
Contact Elliot Glenn: elliot@phatplanetstudios.com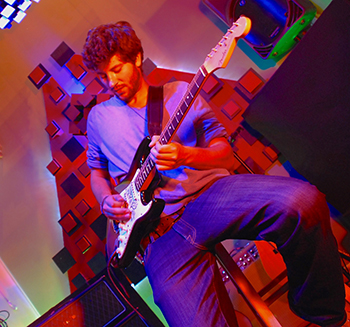 Ry Kovacevich
Ry Kovacevich is a Florida native, beginning his music career at an early age singing in musical theatre performances and eventually setting his sights on the guitar. With the help of lessons he proceeded to attend Berklee College of Music with a degree in songwriting, and guitar as a primary instrument. The recording arts became a tool for Ry to advance his music, both in the studio and live settings. Since returning to Florida, Ry has advanced his technical abilities through countless hours spent working at Phat Planet along with many well-known audio and production companies; mentored by some of the best in their field.
Contact Ry Kovacevich: info@phatplanetstudios.com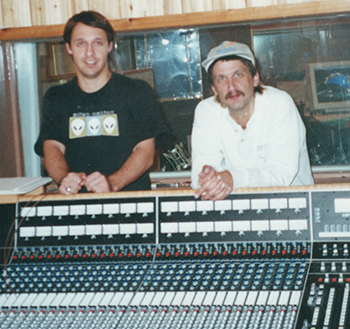 IN MEMORIAM
Dedicated to the memory of Brian Carion, co-founder of Phat Planet Studios. He tragically passed away March 27th, 2000. This studio and what it represents is all because of his vision and passion for great sound and music. He was a young man, still full of original ideas and a zest for life enough for ten people! Brian was a talented research & and design engineer for a major U.S. electronics manufacturer. As the co-founder of Phat Planet Studios, he was indispensable in providing the inspiration, ideas, and vision for the studio. Brian was also a guitarist and music lover. He was a well-known audiophile in the hi-fi community, known by many around the country as "Hi-Fi-Bri". It was Brian's greatest desire to produce audiophile sound recordings from Phat Planet. As an ironic turn of events, an audiophile record project was in progress and was ultimately completed at the time of his death. Brian knew about it, but unfortunately didn't get to hear the recordings before he died. That recording, and all audiophile recordings since then and in the future are a testament to his persistence, vision and love for great music. We will surely miss Brian, but his memory will remain in our hearts for all time. Many thanks go out to all his friends and family that we've come to know over the years. We continue this vision today in his honor.